Mobile Banking
Mobile banking on your smartphone, tablet, or other eligible device is available for FREE* to authorized online banking customers. An active online banking profile, including login credentials, is required to use the mobile banking services provided by Bay State Savings Bank.
You can transfer funds, make a bill payment, find the closest ATM, and even deposit checks! Your login credentials to access online banking and mobile banking are the same across your registered devices – and by saving your device's credentials during setup, you will not need any other login information to access your accounts. We hope this makes it easier for you to bank where you want, when you want, and how you want.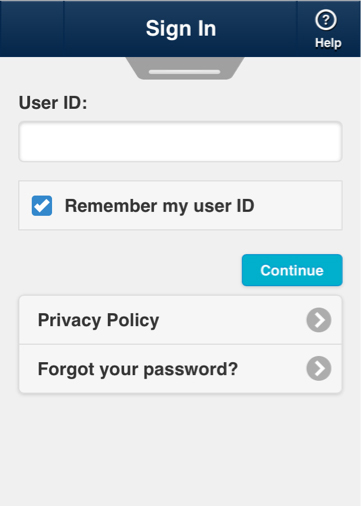 You may choose any mobile banking service offered, including Text message banking.
To qualify for online banking, applicants must agree to the Terms & Conditions as discussed in the Online Banking disclosure. The Online Banking Disclosure includes mobile banking services; as well as other services provided via online banking.
Please note that to protect you and your account from fraud, changing bill payment payee information is not an available feature of mobile banking. To update bill payment payee information, you will need to make any changes using a computer or laptop.
Can't make it to the bank to deposit your check? No worries! Deposit your checks on the go by registering for Mobile Remote Deposit Capture through mobile banking on your eligible mobile device and agreeing to the terms and conditions of our Mobile Remote Deposit Services Agreement.
Mobile Remote Deposit Capture offers these benefits:
Free and available 24/7 from anywhere that your mobile device has data service*
Easy as using your smartphone or tablet's camera to take a picture of the front and back of the check you wish to deposit, and verify that all image recognition prompts have been satisfied – then you're done!
Multi-factor security authentication and encryption safeguards in place to help protect you and your money
Free Mobile App for Android devices on the Google Play app store
Free Mobile App for iPhone devices on the Apple iTunes app store
*You are responsible for any internet service provider and telephone carrier charges that you incur.
Now, you can customize and protect your debit card with Card Services on BSSB Mobile.
Why Use Card Services?
Protect Yourself Against Fraud:

Card Services allows BSSB Mobile users to control and monitor debit card usage anywhere, anytime, using your mobile phone. Users can protect their card from fraud by setting alerts and controls to determine how their card can be used.
Manage Your Spending:

With customizable controls, alerts for spending limits, and easy-to-find account balances, you can set a budget and stick to it.
Notifications:

Customers can choose to receive alerts via push notification or email.

Customize Your Own Transaction Alerts:

All card activity
Spend limits
Card status changes
Merchant category purchases
Transaction type purchases
Denied transactions
Location and device use
Sign up to use BSSB Mobile on your Android or iPhone device to access these features today!